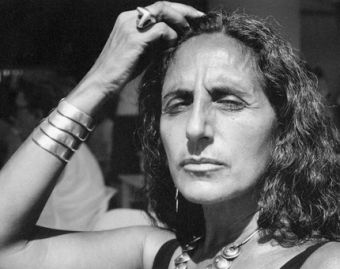 BIO
Sheila Metzner's unique photographic style has positioned her as a contemporary master in the worlds of fine art, fashion, portraiture, still life and landscape photography.

Born in Brooklyn, she attended Pratt Institute, where she majored in Visual Communications, and was then hired by Doyle Dane Bernbach advertising agency as its first female art director. She took pictures all the while, amassing them slowly over the next thirteen years, while raising five children. One of these photographs was included in a famous and controversial exhibition at the Museum of Modern Art - Mirrors and Windows: American Photography since 1960 - and became the dark horse hit of the exhibition. Gallery shows and commercial clients soon followed. Her first commercial client was Valentino, followed by Elizabeth Arden, Perry Ellis, Shiseido, Fendi, Saks Fifth Avenue, Paloma Picasso, Victoria's Secret, Revlon, and in recent years Levi's, Ralph Lauren, Club Monaco, Bergdorf Goodman and Neiman Marcus.

Sheila's fine art photographs are featured in the collections of The Metropolitan Museum of Art, The Museum of Modern Art, The J. Paul Getty Museum, The International Center of Photography, The Brooklyn Museum, The Museum of Fine Arts, Houston, The Chrysler Museum, The Art Institute of Chicago, Agfa and Polaroid Corporations, Saks Fifth Avenue, as well as many personal collections. She has published four monographs: Objects of Desire, which won the American Society of Magazine Photographers Ansel Adams Award for Book Photography; Sheila Metzner's Color; Inherit the Earth, a collection of landscapes shot during her travels, and Form and Fashion, a collection of images culled from twenty years of her work in fine-art and fashion.